Coronavirus: 2,000 jobs at risk as Carluccio's faces collapse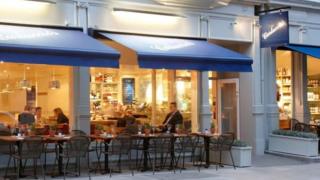 Italian restaurant chain Carluccio's is facing collapse, after warning it was facing mass branch closures due to the coronavirus.
It is currently working with administrators in a move that could threaten more than 2,000 jobs.
Before the outbreak it was hit by the crunch in the casual dining sector and recently urged the state to step in.
Administrator FRP said it was working with Carluccio's to "consider all options" for the restaurant's future.