Coronavirus: UK growth could drop by record 35% by June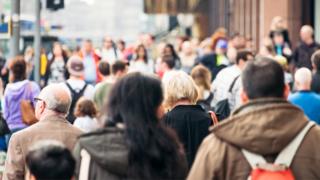 Britain's independent tax and spending watchdog has warned the coronavirus pandemic could trigger a record 35% drop in UK growth by June.
The Office for Budget Responsibility said that this scenario was based on an assumption that the current lockdown would last for three months.
It said, however, it expected that once restrictions were lifted, growth would recover quickly with no lasting damage.