Elon Musk and Bill Gates 'hacked' in apparent Bitcoin scam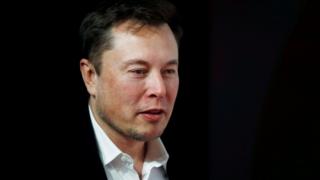 Billionaires Elon Musk, Jeff Bezos and Bill Gates are among several high-profile individuals targeted by hackers on Twitter in an apparent Bitcoin scam.
Posts that appeared on official accounts on Wednesday requested donations in the cryptocurrency.
"Everyone is asking me to give back, and now is the time," a tweet from Mr Gates's account said. "You send $1,000, I send you back $2,000."
The tweets were deleted just minutes after they first were posted.
Twitter later said it was looking into the incident and would issue a statement soon.