Know Everything About Michelin Star? Does India Have One?

Millennials are extremely particular about what they eat and when. Dining out is no longer limited to just once a week. Before choosing where to dine out, people like to check the restaurant's ambience, the quality of food there, recommendations on what to eat, so on and so forth. Even after an extensive research before dining out, customers are mostly disappointed. Having a universal method to judge the quality of food is, therefore, a great way to prevent dissatisfaction. Michelin Stars are part of an internationally recognised restaurant rating system, that are used to grade the level of service quality of the best known  restaurants around the world.. 
The idea of Michelin stars evolved from the Paris-based Michelin Guide, that has helped shape the fate of chefs and restaurants across the world. Restaurants across the globe strive to earn the status, and we are here with a blog that has everything you need to know about Michelin stars, and whether we have them in India or not! 
Curious About The Michelin Guide?
Before learning about Michelin stars, it is important for you to be introduced to the Michelin Guide. The Michelin Guide is a red book, that millions of chefs dream to be listed in. Going to a restaurant listed in this guide would make your day, and you might never want to try another place. On an average, people spend around 10-20 times more at a Michelin star restaurant. Read on to know more about the basis on which restaurants get awarded with Michelin stars, and why people spend almost half their salaries on expensive food. 
A Brief History
Originated in France, Michelin star ratings were first published in 1900, as a feature in the Michelin Guide, by Andre and Edouard Michelin -the founders of Michelin tyre company. The two brothers started the company in 1889, with an idea to help the then limited number of drivers to make more journeys, and hence buy more tyres. The guide had a comprehensive list of motorists which included information on where to find the best meals while touring. As the business grew, the guide became more popular because of its dining element. 
The high demand led the Michelins to set up a team of inspectors to visit and rate restaurants on a 3-category basis. The same rating system still exists today, with a 3 stars being  exceptional , 2 stars signifying excellent cooking and a 1 star for restaurants with good service. With time, some also started considering the Michelin Guide as the bible of all dining guides! 
Michelin Stars In India
A single Michelin Star handed over to a restaurant in India, can make it an instant hit. Currently, the Michelin grading system is active in 30 territories and on three continents. From Europe to America, and now with it spreading to Asia, people are all wondering if restaurants in India could also get Michelin Stars someday . In total, there are about 121 restaurants that have been awarded 3 Michelin stars, 29 of which are in Tokyo, 27 in France and 14 in the USA. 
As of now, India does not have a Michelin guide, and thereby no Michelin star restaurants as well. However, India's neighbouring countries such as Singapore, Hong Kong, and Thailand ,all have Michelin Guides.
With the changing expectations from Indian food, more chefs and restaurateurs are trying to cater to the shift. Quite recently in March 2019, the world witnessed the first Indian restaurant in Singapore  receive a Michelin star. Opened back in 2006, The Song Of India is now one of the most iconic places to dine out in Singapore. 
Even though India does not have a Michelin guide yet, there are many restaurants and Indian chefs who have been  awarded with these stars, all across the globe. A one-star restaurant from Bangkok, is named eponymously, after its founder, Chef Gaggan Anand, while Chef Garima Arora of GAA in Bangkok also has one star at her restaurant, and another one called Junoon, New York, is looked after by Vikas Khanna.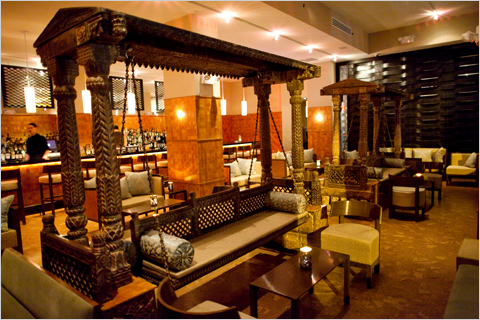 Are Michelin Stars Permanent? 
Unlike the actual stars in the sky, Michelin stars are not permanent. This is to say that these stars are not bound to stay in the hands of a chef once they are awarded to them. A chef/restaurant could get a star, and lose it the next year. Similarly, restaurants can also get demoted in the number of stars they hold. At the end of the day, it's the quality of their food that matters to the Inspectors. 
Are All Michelin Star Restaurants Expensive? 
The first criteria to get a Michelin star is a fine dining restaurant. Having said that, it isn't necessary for these restaurants to be expensive. The reason why these restaurants are a little on the expensive side are because of the heavily-priced ingredients. 
What About Michelin Inspectors?
Clearly, being a Michelin Inspector is a huge responsibility. A typical Michelin Inspector goes through an extensive 6-month long training course, after which he/she has to work with an experienced inspector for a while. Now, once you become a Michelin inspector, your  name is kept secret. An inspector isn't even allowed to write down anything while they are eating at a restaurant. 
Now, to asses a restaurant, an inspector has to visit the same place, at least 2-3 times. This is done so that he/she has a taste of all the bestsellers of that restaurant, and also to see whether or not the restaurant serves the same quality of food consistently. 
All in all, it's pretty fascinating to see how the Michelins are focussing on Asia recently. During your wait for them to have a look at Indian cuisine, you can try getting some inspiration from the already starred restaurants of the world and assess if you're ready to achieve the next level!