UK retail sales climb back to pre-pandemic levels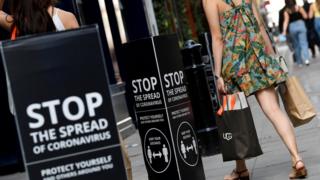 Retail sales rose above pre-pandemic levels in July as a rebound in demand continued, according to official figures.
The Office for National Statistics said retail sales volumes rose by 3.6% between June and July.
It said sales are now 3% higher than February before the World Health Organization declared a pandemic and the UK was placed in lockdown.
Clothing sales grew last month and people spent more money on petrol.